Strategic Messianic Leadership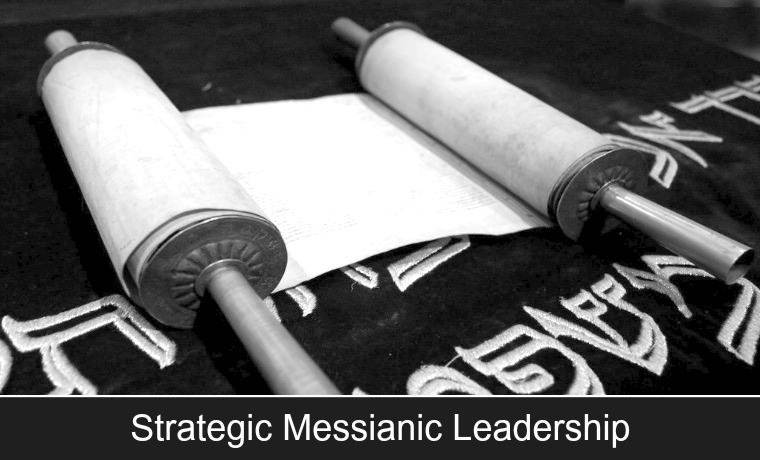 by Sam Nadler
Do you have "20 / 20 Vision?"
In Acts 20, Paul was speaking to his own disciples, who were now leaders of the congregation at Ephesus. He reminded them of the time spent with them, of his investment into their lives: "You yourselves know…how I kept back nothing that was profitable, but proclaimed it to you, and taught you publicly and from house to house" (Acts 20:20).
Word of Messiah Ministries is committed to establishing the Great Commission of Messiah among Jewish communities worldwide (Matthew 28:18-20). This work includes evangelism, discipleship, leadership development, and congregation planting. I'm often asked by congregational leaders, "Why don't congregations mature in the Lord? Why is there jealousy, backbiting, gossip, and a lack of concern for the lost?" In other words, "Why is there so little application of God's Word to people's lives?" It stems from a lack of proper talmidut (discipleship).
Public and Personal
Paul says he "taught publicly." A Biblically strong pulpit ministry in the congregation is vital. Proper discipleship includes one receiving public teaching. When individuals want personal teaching (including counseling) I encourage them to come to services regularly (Heb 10:25). In this way, they can gain the 'big picture' from the weekly expository teaching. However, Paul also taught "from house to house." He encouraged personal application for the believer from the principles he gave publicly. Paul was not merely being sociable, but was seeking to build up individual lives. In addition to public teaching from the pulpit, there needs to be personal discipleship of individuals. New believers need to be individually grounded and rooted in the faith.
Don't Hold Back
Paul says that in his teaching he "kept back nothing that was profitable," that is, useful and beneficial to their spiritual lives. From this we learn aspects of the content of his discipleship work. Kept back nothing. This word "kept back" was used by the Rabbis in the Septuagint (Greek text of the Hebrew Bible) for 'show partiality', as when Job skewers his friends for their speeches to him: "Will you show partiality for God?" (Job 13:8). Too many teachers shrink back from teaching publicly or privately the most difficult subjects of the Scriptures. A minister once told me that although he knew a member of his congregation was a crook, he would never think of confronting him, let alone placing him under congregational discipline. It is no wonder that congregations remain immature and carnal with this "shrinking back" of the leadership. Leadership demands boldness to stand for the truth. Failure comes from cowardly rather than courageous leadership.
Paul states that he had both 'proclaimed' to them and 'taught' them. 'Proclaiming' is to inform, reveal, announce (1 Jn. 1:5) and openly divulge the truth (Deut 5:5, Ps. 92:15). 'Teaching' is to instruct in order to be carried out (2 Tim 2:2).  'Proclaim' to inform, 'teach' to perform: "The LORD commanded me at that time to teach you statutes and judgments, that you might perform them" (Deut 4:14 ) "…teaching them to observe all that I commanded you" (Matthew 28:20). Generally we might call this 'preaching and teaching' (1 Tim. 5:17).  There are different styles that are intrinsic to each.  We proclaim Him, admonishing every man and teaching every man with all wisdom, so that we may present every man complete in Messiah (Col. 1:28). Both preaching and teaching are needed to complete and mature the believer. Profitable means what is appropriate (Prov. 19:10). It's not what is merely permitted, but what is good for the believer (1 Cor. 6:12, 10:23, 12:7). Teachers are not to "tickle the ears" of their listeners with some new spiritual fad (Acts 17:21), but to help each believer grow in the grace of God.
Teach the Faith
Paul details the teaching further in Acts 20:21, "…solemnly testifying to both Jews and Greeks of repentance toward God and faith in our Lord Yeshua the Messiah."
Testifying is used in Luke 16:28 to mean warning. I may use a joke to illustrate a point in my message, but my message is not a joke. Rather, the issues are vital and eternal. Paul taught the truth as a solemn testimony (Acts 18:5). Whenever one teaches the word of God, one never preaches an unimportant message. It is either vital, or it is not worth anyone's time to hear or share it. To both Jews & Greeks. The unique unity we have in Messiah means no one may be excluded. We teach what is sufficient for all people, which results in unity in Yeshua.
Repentance and faith. That is, turning from sin and also trusting in the Lord. The focus though is not what we have given up, but to Whom we have turned. This encompasses the grace of God and the whole counsel of God. A directive style of expository teaching helps the congregation to understand the focus of Scripture. The congregation is the place to give full discipleship, teaching the full counsel of God.
"Therefore I testify to you this day that I am innocent of the blood of all men. For I have not shunned to declare to you the whole counsel of God." (Acts 20:26-27)
Presenting 'the whole counsel of God' was liberating to Paul and kept his conscience clear. Is courageous, constructive, and comprehensive teaching going on in your congregation? We would love to be praying for and assisting you in developing a '20/20 Vision', making maturing disciples who will glorify the Lord. May we all press on to finish our race with joy, and the ministry which we've received from the Lord Yeshua, to testify to the Good News of the grace of God.