JEWISH ANSWERS TO JEWISH QUESTIONS ABOUT THE JEWISH MESSIAH
Do you have questions about Messiah?  We are here to help!  Click on any of the questions below for answers to some of the most frequently asked questions about the Jewish Messiah.  If you still have questions, please contact us and someone will be more than happy to help.
Contact us
Visit our bookstore to see "The Messianic Answer Book," where these questions are taken from. Also included in the book are the stories of Jewish people from many different walks of life who have found new life in the Jewish Messiah.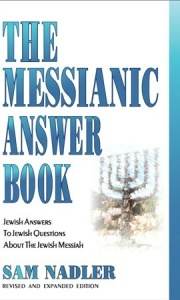 Go to Bookstore