Word of Messiah in Israel 2016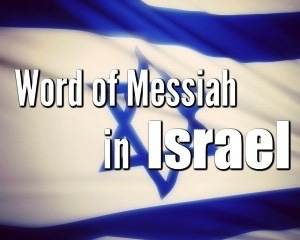 On February 2, we set out for Israel with great anticipation and excitement over the opportunity before us.  Ten days later, we returned praising God, for our time in the Land was met with blessings far beyond our expectations.  This was a strategic trip in many ways as God opened new doors for ministry to Israelis from many different backgrounds and spheres of influence.  In the months leading up to the trip, we received invitations to conduct leadership conferences for three prominent ministries working in the Land: Netivah, Tents of Mercy, and Maoz Ministries.  We praise God for these opportunities and for the many Messianic leaders we were privileged to interact with through them.  These men and women are our heroes, warriors for Messiah who are sharing His Good News on the front lines of ministry in Israel.
Our trip began with Sam teaching a daylong seminar near Tel Aviv for national youth leaders through Netivah Ministry.  At this seminar, 40 Israeli men and women from various backgrounds (Russian, Ethiopian, and South American) gathered to learn about the importance of discipleship for their various congregations and ministries.
The very fact that there is a vibrant ministry among the youth of Israel today is in and of itself a miracle in the making.  Israel is a young nation, born in 1948, and today's Messianic congregations have grown up along with the nation itself.  When I lived in Israel in 1971, there were just a few Messianic congregations and no outreach to youth at all.  Now, 45 years later, there are several hundred congregations and Messianic home groups throughout the country.  Today there are second and third generation believers who serve in the army to defend Israel.  In light of this great growth, it stands to reason that there is a need for discipleship among those of all ages in the growing congregations of Israel.
During the seminar, Sam taught on the need for discipleship from Messiah's great commission in Matthew 28, and then gave guidance on how to practically accomplish this in their congregations.  Each person who had registered for the conference received a copy of Sam's Messianic Discipleship book, whether in Hebrew, Russian or English (the Amharic version is in the final stages of translation and will be available for the Ethiopian believers in the near future).  As each leader received a book, Sam took them through the process of one on one discipleship and demonstrated how they can utilize this book to raise up mature believers among the youth they are responsible for.
As the daylong seminar drew to a close, Sam led a time of question and answer.  Through the discussion, it was evident that those who attended saw the great need to have effective systematic discipleship in their ministries for men, women, and youth alike.
After the youth leaders' seminar, we received this email from Joel Goldberg, the head of Netivah:
"We were so blessed to be able to have you speak at the youth leaders' seminar here at Netivah.  All together having 40 youth leaders and a few congregation elders we feel that the Seminar was very powerful, informative and practical for the youth (dudes) leaders.  We are planning and try and figure out a way of how to do a follow-up, hoping that the discipleship book will be a good tool for them.  Again, we are thankful for your willingness and heart to serve and we believe that the youth leaders were challenged by your words." 
As you pray for Israel, keep the youth in prayer that they can remain strong in faith as they shine out as bright lights in a dark land.
Our next wonderful opportunity in the Land came two days later as we travelled to Haifa for a time of teaching at Tents of Mercy, a Messianic ministry in Israel which plants congregations and provides aid to new Jewish immigrants.  Approximately 17 elders and their wives travelled to the conference, representing six or seven congregations throughout the Galilee.  These leaders were also happy to receive our Messianic Discipleship book in their various languages.  During the conference, Sam led in a discussion of several questions which the leaders attending had requested could be addressed.  Their questions included:
How can we get the uncommitted attendees of our congregations to commit and serve in the congregation?
How can we instill the need for prayer in our congregations and get people praying?
How can we avoid burnout as we invest in others?
In discussing these important issues, Sam challenged the group to consider that discipleship is key to the commitment, service, prayer, and health of the members of a congregation.  In order to avoid burnout, he encouraged each of the leaders to focus on prioritizing their time, focusing on those who are truly serious in their commitment.
Afterwards, we received a note from Avishalom, the leader who organized the event: "Dear Sam and Miriam, We want to thank you from our hearts for your impartation and teaching here with us today.  The combination of your humility, Jewish background and experience in leadership made this event very worthwhile for us. Now we will take what we received and prayerfully find wisdom for application.  May the Lord yield great fruit and harvest for the time of sowing you have brought through the Word of God.  We love and appreciate you."
Our final day of ministry in Israel was a highlight for us.  Several months ago, Maoz Ministries, a large Messianic ministry in Israel, had extended an invitation for Sam to conduct an all-day seminar on developing healthy Messianic congregations.  The conference was held in Tel Aviv and was attended by 55 Messianic leaders and their wives from various congregations all over Israel who were also happy to receive our Messianic Discipleship book.
The theme of the conference was "4 Major Problems Which Hinder Community Growth."  In any congregation, there are often internal, as well as external, difficulties which can hinder the work of the Spirit.  Through the Maoz conference, Sam addressed four common areas of difficulty, training the leaders to use biblical tools to leverage their strengths in addressing these hindrances.  Sam focused on the importance of having a strong biblical mission and vision, and gave guidance on how to live these out through biblical values.  The conference concluded as Sam equipped the leaders with tools to help them plan to translate their training into action.
In regards to this conference, Kati, one of the conference organizers, remarked, "I'm glad to report that the conference with Sam last Thursday was GREAT!  The leaders who came were right in to his teaching, took lots of notes, were enthusiastic about it. Everything went smoothly, and we praise God for it!  May the teachings received bring forth eternal fruit to the Kingdom of God."
Jacob, also from the Maoz conference added: "It was so good to see you, to be reminded of our time together evangelizing in the streets of Tel Aviv way back in 1991 and to see all that the Lord is doing in your life!  Great teaching, great truth, great blessing!!! We need to see more of you in Israel." 
Praise God for these blessings in Israel!  Please continue to pray for open doors for Word of Messiah in Israel in order that more Yeshua-glorifying Messianic congregations may be established and developed for the furtherance of the Good News in this Land where Yeshua once lived and to which He will return.