Paul's Love for Israel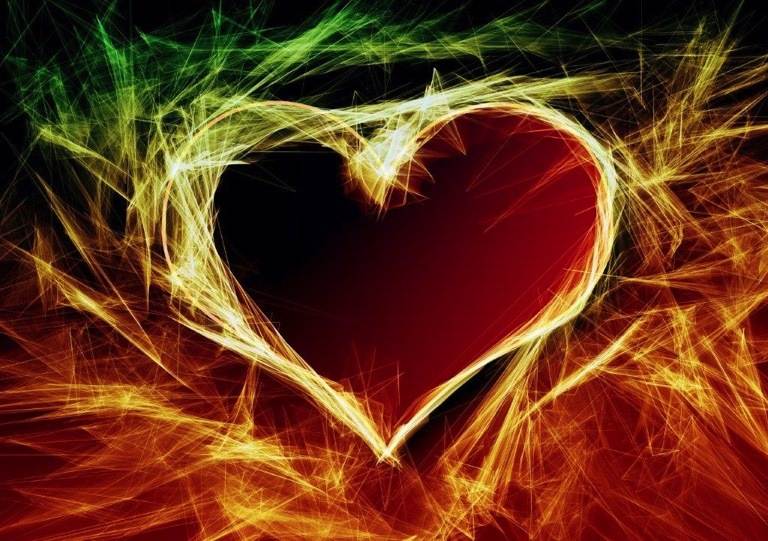 By Sam Nadler
During the month of February, people throughout the US will enjoy St. Valentine's Day, and express their love for someone special to them. As followers of Yeshua  (the Messiah of Israel), we take our 'love cues' from God, to love as He loves; for although God loves everyone the same, His redemptive plan for humanity is prioritized, just as Paul wrote, the gospel is "to the Jew first" (Rom. 1:16). As the Apostle to the Gentiles, Paul was authorized to teach them of God's priority; God's burden for "the lost sheep of the house of Israel (Matt 10:5)" has never changed, for even though national Israel has returned to the land, it has not returned to the Lord. How then do we as Messianic believers respond to God's burden for Israel? We see this in Romans 10:1:
Paul's passion for Israel: "My heart's desire" is the motivation for his ministry:
"Brethren, my heart's desire and prayer to God for Israel is that they might be saved." (Rom. 10:1)
Even though this was Paul's personal passion ("my heart's desire), it is also our universal priority as fellow family members in Messiah. Paul's concern does not belong to Jewish believers only, but for all true believers who understand God's redemptive program and His longing for lost people. Paul's heart's desire, therefore, reflects the heart of God; it motivated Paul in prayer and in service.  He used the identical Greek word for "heart's desire" [eudokia] and "goodwill" found in Philippians 1:15, as the motive of those who proclaim the Messiah.
Have you ever wondered why you don't pray, witness, and serve the Lord with more urgency? It's because it's a matter of the heart. Becoming highly motivated in service doesn't result because of God's burden for Israel, but only when His burden becomes our burden;  our heart  must be yielded to God's heart, and then the love of Messiah (who weeps over Jerusalem still) will constrain our heart. Good theology isn't enough. Only a truly intimate relationship with God will result in His love motivating our heart.
Paul's passion for Israel came from a heart surrendered to the will of God and because the love of Messiah controlled his heart (2 Cor 5:14). In Romans 9:1-2 we see Paul's grief over Israel, and in Romans 9:27 and 11:26, we see his love and hope. Both are part of what it means to be a believer. The Lord's own heart grieves over the lost sheep of the house of Israel, and yet He loves them "with an everlasting love" (Jer. 31:3). Therefore any heart yielded to His heart will both grieve and hope, because God's love is like that. Through Messiah we have the inseparable love of God (Rom. 8:39 – 9:2), so you are not only secured forever, but whatever affects His heart will also affect yours. We're joined at the heart with the Lord.
Paul's prayer for Israel: "prayer to God" is the method for ministry: 
Paul's "prayer" is the word for supplication, that is, a beseeching of the Lord out of great need.  We often beseech God for our own needs, but we may also beseech Him to intercede on behalf of others (2 Cor 1:11, etc.).  When we "pray for the peace of Jerusalem"  on behalf of Israel (Ps. 122:6), Paul is likewise interceding on Israel's behalf, and the motivation in both cases is the same. Have you lost the passion? Does Messiah's love still "compel your heart"? (2 Cor 5:14)  If  you are indifferent to the needs of the lost sheep of the house of Israel, then  you are not walking closely with the Lord.
Paul's practice towards Israel: "that they might be saved" is the message for ministry:
What is Israel's greatest need? As with all people, it is salvation. It's not peace with the Palestinians, nor peace with Syria – but peace with God that matters! Paul's passionate prayer was that Israel would hear and believe the Good News of Messiah; that they would honor the Messiah and confess, "Yeshua is Lord" (Rom. 10:9).
No helplessness is displayed either: there was something he could do; he could pray and practice. The right motive and the right message make the right ministry. It's this very passion that presses Word of Messiah Ministries to get the Good News out and establish new, Yeshua-loving Messianic congregations around the world. God's promises are our guarantee that His will be done, for His promises fulfill His own heart's desire. Paul hoped in the sure promises of God's word, for God had promised that one day Israel too will "look unto" Yeshua and be saved (Zech.. 12:10;  Isa. 53).  So as your heart is yielded to His heart and His passion is your heart's desire then His promises will be your prayers and His word will be your confidence and hope.