Indebted to Share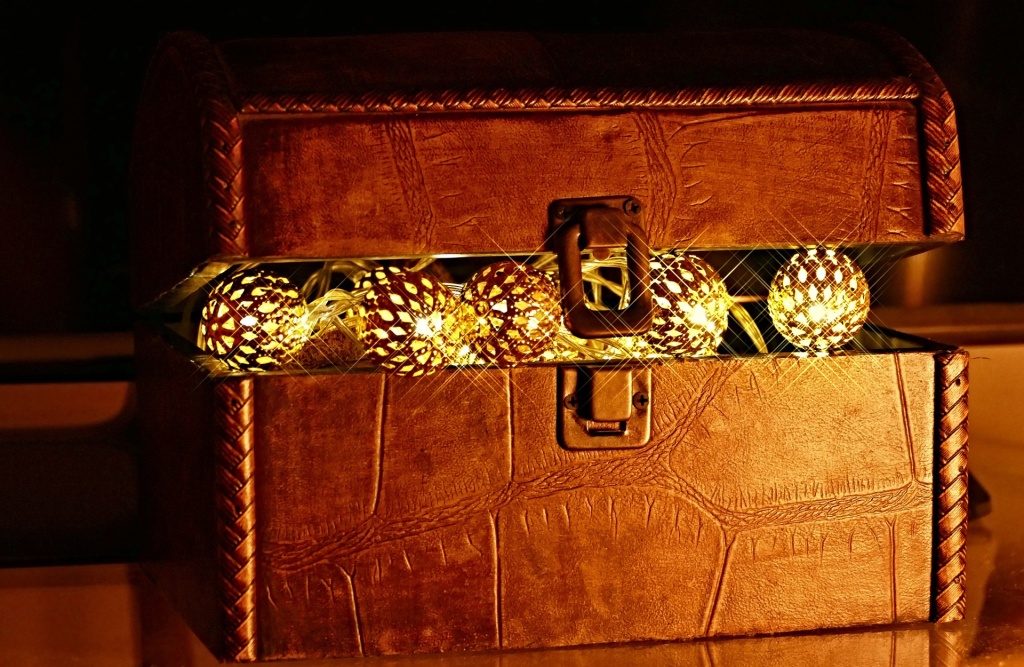 By Sam Nadler
I am often asked to explain difficult passages of Scripture, where my fellow brothers in the Lord and I will study together to understand what is being said. Recently, an associate pastor called with a question, "Sam, my senior pastor said that you would be the one to answer a question I have concerning Romans 15:25-27"—"I (Paul) am going to Jerusalem serving the saints. For Macedonia and Achaia have been pleased to make a contribution for the poor among the saints in Jerusalem. Yes, they were pleased to do so, and they are indebted to them. For if the Gentiles have shared in their spiritual things, they are indebted to minister to them also in material things."
After explaining the portion, the associate pastor said, "That makes sense, but Sam, this is pretty much news to me and I'm a pastor! We need more teaching like this about the Gentile believer's responsibility to participate in and support Jewish ministry." I responded, "As a Jewish believer it makes me feel very awkward, teaching about the need for Gentiles to give to Jewish ministry, because it may appear self-serving. I'd rather let Gentile believers teach on these matters." There was silence on the other end of the line, then he said, "Sam, it's not proper for any minister, even a Messianic Jew, to let his feelings stand in the way of God's truth. This needs to be taught and you need to teach it." Oy, was I convicted! So, here's my teaching on Romans 15:27 in its context.
A Blessing to the Nations
Paul's heart was ablaze to bring the Good News of Messiah to the Gentile world. In his letter to the believers in Rome, Paul shares his travel plans (15:23-29) and his travel prayers (v.30-33) for events that would unfold in the 20th and 21st chapters of Acts. After Paul would bring the gift from his Gentile brothers to Jerusalem, he hoped to see the Roman believers on his way to Spain (v.23,29,32). But this was no ordinary gift. Paul saw the gift as urgent! So urgent, in fact, that Paul was willing to give his life to bring this gift to Jerusalem (see Acts 21:10-13). But, why the urgency? Since Paul saw Yeshua as the fulfillment of the Abrahamic Covenant, "the seed of Abraham", Who would be the "blessing to all the nations," he understood his own ministry to the Gentiles a result of this fulfillment (see Gen. 22:18; Gal. 3:14,16). Thus, this gift represented the Gentile believers' appreciation for what they had received through Israel's Messiah. It reflected their love for their Jewish brethren. Even more than that, this gift was a testimony to the Jews in Jerusalem of the validity of Yeshua as the Messiah—and that was worth dying for! (See Acts 21:17-20).
A Blessing from the Nations
Paul gives several principles regarding the Gentile Believer's responsibility to care for Israel.
"…but now, I am going to Jerusalem serving the saints. For Macedonia and Achaia have been pleased to make a contribution for the poor among the saints in Jerusalem" (Romans 15:25,26). The Greek believers Paul refers to were pleased to give a gift, in "contribution," literally, partaking in the needs of others. So, we see the first principle: By God's grace and mercy, we are called to be gracious and merciful to others in need.
Opportunity & Obligation
"Yes, they were pleased to do so, and they are indebted to them. For if the Gentiles have shared in their spiritual things, they are indebted to minister to them in material things" (Romans 15:27). But if the gift was for the poor, why would someone be asked to give because they were "indebted to minister"?
Wouldn't the needs of those in poverty be reason enough to give? Yes and no. The poverty provided the occasion, but not the reason. The financial need provided the opportunity to give, but the Gentile believer has the spiritual obligation to minister to the Jewish people. Therefore, the second principle is: Those who receive spiritual blessings are indebted to minister back through material blessings. The matter of giving back, materially to those who have ministered to you spiritually is taught throughout the Scriptures: In 1 Corinthians 9:11 we read, "If we sowed spiritual things in you, is it too much if we reap material things from you?" In Galatians 6:6, "the one who is taught the word is to share all good things with the one who teaches him." Simply put, you thank the Lord by appreciating the means He uses to edify you. However, in Romans, Paul is developing an even greater principle for Gentile believers and their testimony in Messiah. In Romans 11, he explained to Gentile believers that, "it is the root that supports you" (v.18), since they have been grafted into the Olive Tree and the root of which is the people of Israel. As long as the Gentile believers are grafted into the Olive Tree and receive the "fatness of the root" (the promises to and through Israel) they have an obligation to give back to help the people of Israel, especially the remnant saved by grace (11:5,6). (For more on this, read Romans 11:11-24).
A Lesson in Love
Some may ask, "How can we pay back the past benefactors, the Apostles, etc., now that they are gone?" In 2 Samuel we read of a situation that sheds light on this responsibility. King Saul had repeatedly sought to kill David, but Saul and his son Jonathan, David's close friend, had fallen in battle. Now that his friend was dead and David had become king of Israel, he sought to bless others—despite the hostility of Saul—in light of the blessings he had received from Jonathan. In 2 Samuel 9:1 David said, "Is there yet anyone left of the house of Saul, that I may show him kindness for Jonathan's sake?" David is informed, "There is a son of Jonathan who is crippled in both feet" (9:3). In 9:6,7 we see this son of Jonathan, Mephibosheth, coming to David, and David says to him. "Do not fear, for I will surely show kindness to you for the sake of your father, Jonathan, and will restore to you all the land of your grandfather, Saul; and you shall eat at my table regularly."
If David had been cruel to Mephibosheth, what would it have said about David's love for Jonathan? And if Gentile believers don't care for Messiah's brethren according to the flesh, what does it say about their love for Yeshua? In light of Paul's teaching, Gentile believers need to pray, "Is there one of the house of Israel that I may show kindness to, for the sake of Yeshua, the King of Israel?" Yes, there is! You can show kindness, even the love of Messiah, to the Jewish people. Like Mephibosheth, a 'spiritual lameness,' a partial hardening has happened to Israel. They need your care for Paul's sake, for the promises' sake and for Yeshua's sake!
It's A Family Affair
Paul teaches that giving is a duty, an obligation. But, even further, in Romans 15:26,27 Paul uses the present tense twice, "they are indebted." Though the Gentile believers gave, they are still indebted to give. This is not only an obligation for what they had received—but that Gentile believers today have a continuing obligation. Does grace put us into debt? No, it's not a business debt: it's a family affair. Family care is never 'paid back'; it's a debt of love that continues as long as love continues. Since by faith in Messiah you're a child of Abraham, you are part of the family (see Romans 4:16,17). It's amazing how many exult in the title, "Children of Abraham," and yet they seem to have no regard for the rest of the family. So, we have our third principle: as members of Messiah's family, Gentile believers have a debt of love to Israel.
Sowing on Good Ground
Also, note that Paul wrote in Romans 15:25 that he was "going to Jerusalem to serve the saints." Here "saints" refers to the Jewish believers in Jerusalem. When giving to Jewish organizations, be careful. There are Christians who love Israel and the Jewish people, but unwittingly support Jewish organizations that not only deny the gospel, but aggressively work against the message of Messiah Yeshua, and even persecute Jewish believers. This is tragic. Therefore, as you pray for the Lord's guidance regarding your giving, consider supporting Jewish ministries who are actively reaching out with the Good News locally and around the world. Here at WMM, our 'friends and family' are helping us to proclaim the gospel through our evangelistic and discipleship materials and assisting our efforts in planting Messianic congregations. Others are helping get our books and literature printed in Russian and Hebrew for distribution to Jewish people overseas, particularly in parts of the world that are economically restricted, just as the saints in Jerusalem were. Projects such as these are seen by Gentile believers as opportunities to help fulfill their calling to minister to the Jewish people.
Have you received the gift of Messiah's love? If so, then like all believers, Jewish and Gentile, you too have a debt of love as a member of His family. Please ask the Lord how you can "minister to them also in material things" to the Jew first, then "whatsoever He saith unto you, do it." Be blessed.