19th Annual Women's Retreat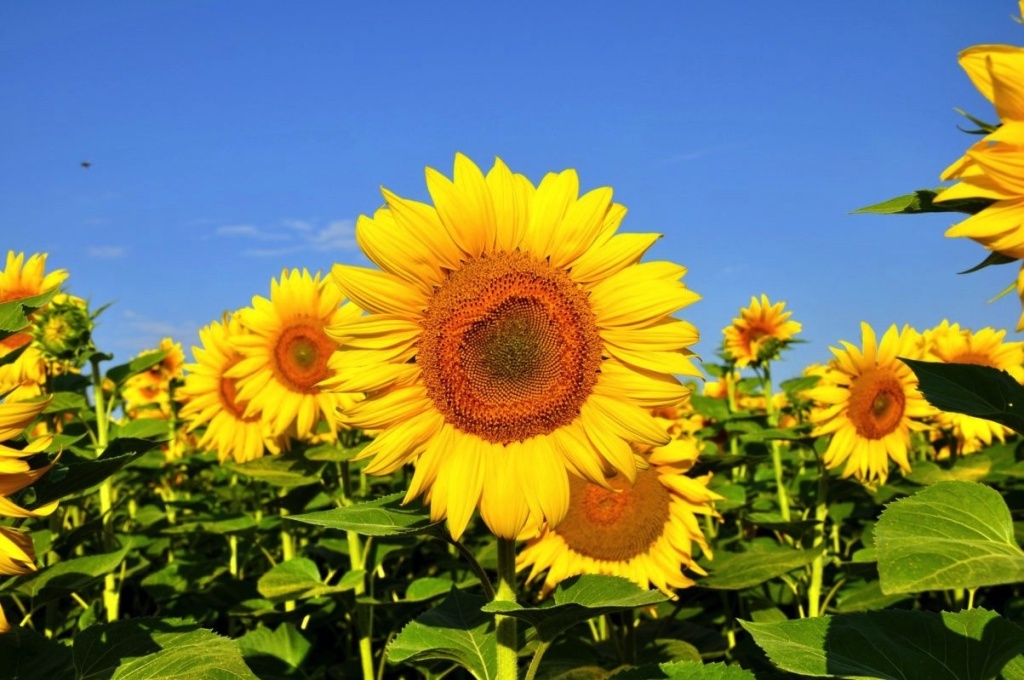 By Debbie Bateman
Young and old; blue, green, brown and hazel: all our eyes were fixed on Yeshua as we enjoyed the nineteenth annual Hope of Israel Messianic Women's Retreat!
With the fitting motif of sunflowers lifting their heads to the sun, ninety-two ladies gathered from multiple states and congregations to meet in the beautiful mountains of Blowing Rock, NC to lift our entire beings to The Son, to grow and glow in Him. Our weekend was filled with faith, fun, fellowship and feasting together in the Word. "One of the best I've attended. The messages were so on target," commented one woman. "Dancing until literally midnight!" was one young woman's praise. "Seeing sisters quietly minister to each other," was a blessing to several others.
Friday afternoon and dinner were a bit like a family reunion, with lots of hugs and laughter as the ladies filtered in. Our evening officially began as we started Shabbat and enjoyed a generous time of worship, including a long line of ladies joining the dance for Hine Ma Tov. Friday's message established the context for our theme verse, Hebrews 12:1-2…"Let us run with endurance the race that is set before us, fixing our eyes on Yeshua, the author and perfecter of our faith." We were encouraged, as was the original audience of weary, doubtful, drifting Messianic believers in the book of Hebrews, to hold fast to our faith in Yeshua alone. We saw how the first 10 chapters reveal Yeshua to be better, better than angels, Moses, Joshua, Aaron, and the old priesthood – and how, as the New and Better High Priest, Yeshua established a new and better covenant in His own blood and always lives to intercede for us (Hebrews 7:25).
As did our examples in the "Hall of Faith" in chapter 11, we can "choose, lose, and cruise." Choose to place all our trust in Yeshua, lose all the "extra" things that weigh us down (sin and even morally neutral things that keep us from "running" well) and cruise – disregard the urge to quit because of fear, pain, or tiredness, but to persevere with purpose and joy – seeing everyone and everything through the lens of Yeshua, where all circumstances become opportunities for His power to be displayed through our weaknesses and His salvation to be made known. Like athletes together in training, we commit to faithful training in His Word and worship Him, encouraging one another daily, allowing the joy of the Lord to be our strength.
Since ninety-two ladies can't all be part of one discussion (!) we were wisely arranged into a dozen different micro groups for our breakout sessions. These met for an hour Friday night and again on Saturday morning, following the messages, so we could really dig deeply into the study questions – to prayerfully study and discuss the Scriptures together. It was a joy and blessing to have a group just for teens and another group for college age young women.
One of the first comments of praise for the weekend was from a teen who observed that the schedule truly allowed participants to take in what they were studying, to have meaningful discussion and to let it settle in. After small groups, we moved back to the main building where ladies were free to enjoy dancing, fellowshipping by the fireplace, shooting pool, or getting some extra sleep!
It was well worth opening our physical eyes a little early, before breakfast to be encouraged with Laurie Taylor's morning devotion on opening the eyes of our hearts, from Ephesians 1:18. She illuminated how the riches we have are the most valuable resource of the Holy Spirit and the surpassing power of His greatness is the same power that raised Yeshua from the dead. On a very practical note, she encouraged us that each morning as we fill our cups of coffee (or tea) we should invite Him to fill us up with His Spirit (1 Corinthians 6:19, Acts 2:1-4) so we can walk with hope in our heart in light of His great power and love for us.
After breakfast, we all gathered downstairs in our conference room for Miriam's powerful message on what it is to walk by faith. Reminding us that acting in faith is like putting all your weight on a chair, we examined the life of Rahab, from the "Hall of Faith" and how hearing the word of God equipped her to courageously follow Him, save her family and enjoy being in the community of faith, which led to being in Messiah's royal line. Furthering the illustration, a group of four women proceeded into our midst with "shields of faith" which each bore a scripture of trust in the Lord. These shields deflected the "darts of the enemy" (Nerf darts) and showed how when we hook together in community, we are able to provide full protection and safety for each other. Wrapping up the message with a "rap," by Miriam, we recounted the ways looking at the world, or ourselves, leaves us stressed, obsessed and depressed, but looking to the LORD, we are totally blessed, with Yeshua as our Righteousness!
Our afternoon started with an hour of optional creative pursuits. Many ladies joined Elaine DeBrocq downstairs to make handcrafted earrings from an array of bead choices, from elegant to whimsical. It was delightful to see each one displaying the finished work of her hands – each as beautiful and unique as the lady who had made it. The upstairs room was filled with women joining together in the circle to worship the Lord in Messianic and Israeli dance, with several first-time dancers , who were lovingly encouraged by those with more experience. Free time was many groups of us dodging the raindrops and the deluge to dive into the historic downtown shops and linger over ice cream and coffee.
The Friday evening talent show lived up to and exceeded its reputation for running the gamut of extraordinary skills shared in the gifts of song, stringed instrument, and more, to some outrageously funny (but still meaningful!) offerings. The grand finale was a rousing rock anthem with the upgraded lyrics "we will, we will WALK ON" complete with glow sticks waving brilliantly in the darkened room. More dancing, Messianic Marketplace shopping, noshing, shmoozing and the like went on until untold hours.
Our final message, Sunday morning, was pure encouragement from Miriam as we looked at Revelation 22:1-11, considering Yeshua as the Alpha and the Omega, the first and the last, the beginning and the end. He is the context and content of our lives. Stacy Corrado and Donna Klevin very practically shared that from a teacher's standpoint, all learning takes place by first grasping the alphabet and building from there to see words, to read, to understand and to grow in knowledge. Likewise, with our spiritual growth. Yeshua is the framework, setting and meaning of our lives. We were exhorted to build well, to redeem the time, to set our hearts to serve Him wholly, that when we stand before Him in the end, the fire of testing will reveal not so much wood, stubble and hay, but rather gold, silver, and precious stone. "Faithful is He who calls you and He will bring it to pass" (I Thessalonians 5:24).
May we ever look to Him, the author and perfecter of our faith! Hugs, prayers and pictures abounded as farewells were made. Many thanks to the ladies who put in countless hours behind the scenes to prepare everything from booklets to snacks, crafts and registration.
Thank you each, for your labors of love. Stay tuned for details, so you can "save the date" and sign up for our 2020 (and 20th) Annual Messianic Women's Retreat!